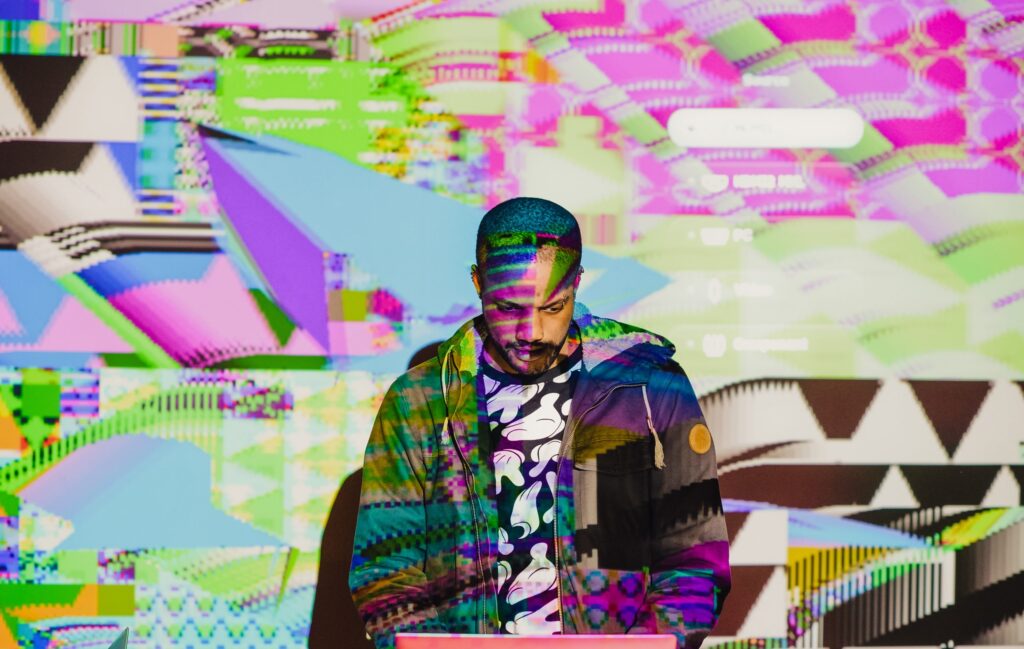 Antonio Roberts will be the third Algorithmic Pattern resident, taking a week out to explore ideas around patterns in their practice here in the Then Try This Sheffield studio.
Antonio is an artist, musician, live coder and curator based in Birmingham UK. He is critically engaged with the themes surrounding network culture and in his practice explores how technology continues to shape ideas of creation, ownership, and authorship. As a performing visual artist and musician he utilises live coding techniques to demystify technology and reveal its design decisions, limitations, and creative potential. He has performed and exhibits his work widely, including Tate Britain, Furtherfield, Barbican, Victoria and Albert Museum, British Library, the Whitney Museum of American Art and at countless algoraves.
During his residency, Antonio will map out ideas for a new live coding environment for exploring visual patterns in performance. If you're near Sheffield, you can join us at the Pattern Club event on Tuesday 27th June 2023, which will include a quick talk from Antonio looking for feedback on his ideas.