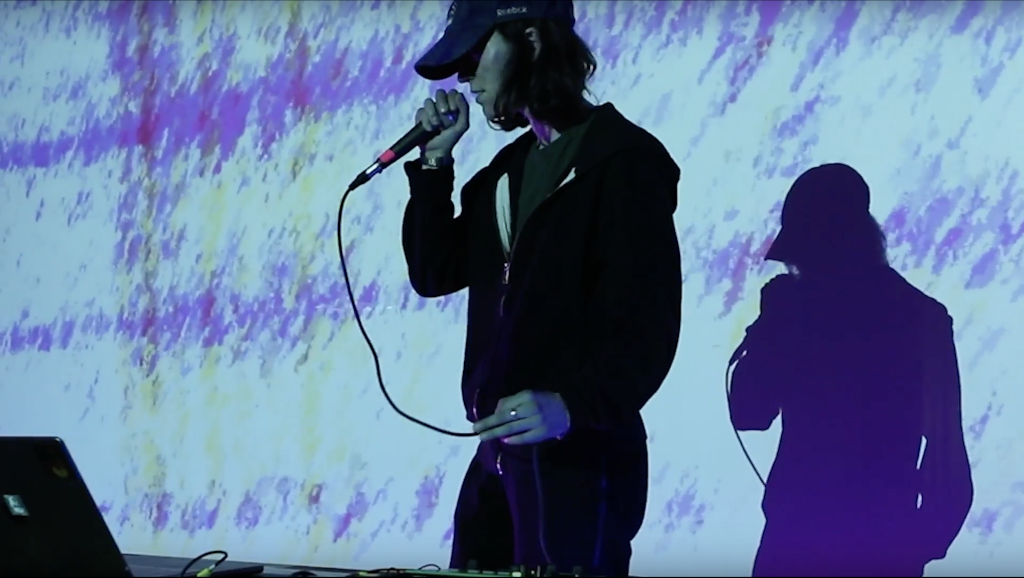 I Nakhla is our second of two residents we are supporting in collaboration with Digital Gardens festival hosted by AME Huddersfield. Their explorations so far have included exploring live coding of vocal patterns, with our TidalCycles environment together with the tidal-looper plugin. Through on-line sessions, it has been strange live coding our own voices while trying to discuss how the ongoing pattern manipulations affect us.
I. Nakhla is an artist working on the fringes of music, computational arts, and sculpture. Nakhla uses sound and music to access forms of teleportation, moving through time whilst shape-shifting and magnifying 'voice' as an act of techno-feminist protest and play.
Through collaboration and improvisation, Nakhla contextualises sound and music as transitory places, prompting questions about what we consider to be space, place and exhibition. Their work aims to queer the exhibition format, searching for socially and materially specific spaces to host sculptural-sound through interventions that insist on active pasts and urgent presences. Nakhla also works under the moniker end measure.
For their 2023 Digital Gardens Residency with ame, I. Nakhla asks what it means to have a voice and be vocal. Their project builds on their research into the agitations that relate rhythm, sound, pattern, and vibration.
The Digital Gardens festival takes place in Huddersfield UK, from the 1st – 3rd September 2023.